Saturday December 2, 2023
Savvy Living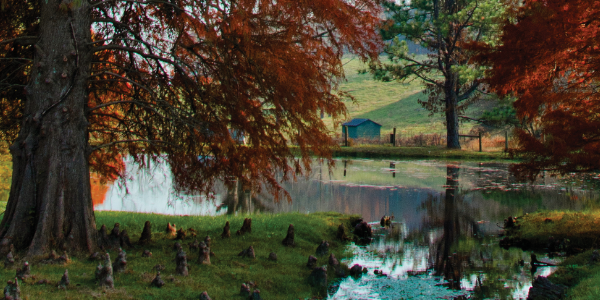 A Guide to Green Funeral Options
What can you tell me about green burial options? I would like to preplan my funeral and make it as natural and eco-friendly as possible.

Green funeral options are becoming increasingly popular in the United States as more and more people are looking for environmentally friendly alternatives to traditional funerals. Here is what you should know about "green burial" and "green cremation" options, along with some tips to help you locate services in your area.


Green Burial

If you wish to be buried, you can minimize the environmental impact by forgoing the embalming chemicals (as it is not typically required by law). You can opt to be buried in a biodegradable container or shroud without the use of a vault, instead of a traditional casket or concrete vault. This approach allows the body to decompose more naturally.

If you want to temporarily preserve the body for viewing or a memorial service without the use of traditional embalming chemicals, you can request the use of dry ice, a refrigeration unit or a nontoxic embalming agent.

You will also be happy to know that green burials may be more affordable than traditional funerals, which average around $8,000 in 2023. By foregoing the coffin, vault and embalming, you may significantly cut down on funeral costs.

A good first step is to find a certified green funeral home in your area and contact them. If there is no certified green funeral home nearby, you should contact traditional funeral homes to see if they offer green funeral service options. Many funeral homes offer a range of services from traditional burials to green burials to meet the needs of all their customers.

You will also need to find a green cemetery. There are nearly 100 green cemeteries throughout the United States and more than 300 traditional (hybrid) cemeteries that offer green burials as well. Search online for environmentally friendly cemeteries. If you own rural property, you may be able to have a home burial if your state and county allow it.


Green Cremation

Eco-friendly options exist for cremation as well. While cremation has always been promoted as being more eco-friendly than a typical burial, traditional cremation uses high heat to incinerate the body and emits greenhouse gases into the air.

A green cremation, however, uses water and potassium hydroxide to reduce a deceased body to its basic element within a few hours. This green technique, which is known as aquamation, may be more expensive than traditional cremation and can be an option in some states. Contact your local funeral providers to find out if this is available in your area or do an online search for "aquamation" followed by your city and state.

Another green consideration is deciding what to do with the remains. Instead of scattering, which can be harmful to the environment, there are a wide variety of biodegradable urns that dissolve into the earth or water over time. There are also memorial urns that will grow a plant or tree in combination with ashes.

Savvy Living is written by Jim Miller, a regular contributor to the NBC Today Show and author of "The Savvy Living" book. Any links in this article are offered as a service and there is no endorsement of any product. These articles are offered as a helpful and informative service to our friends and may not always reflect this organization's official position on some topics. Jim invites you to send your senior questions to: Savvy Living, P.O. Box 5443, Norman, OK 73070.

Published August 11, 2023
Previous Articles
Is Chronic Heartburn a Serious Problem?

Eldercare Decisions with Family Members

Tips and Tools for Coping with Vision Loss

Collecting Social Security Spousal Benefits